Comment Wall
Hi, everyone! If you're reading this, you have found my comment wall, which allows other students from my Mythology and Folklore class to access my storybook project site and leave comments.
Happy commenting!
My Storybook Site:
Wonder Women: Mythical Greek Women and Feminism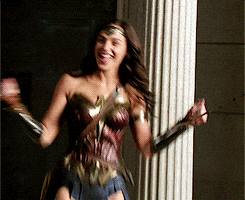 Gal Gadot, the latest Wonder Woman, dancing. Source:
Giphy
.